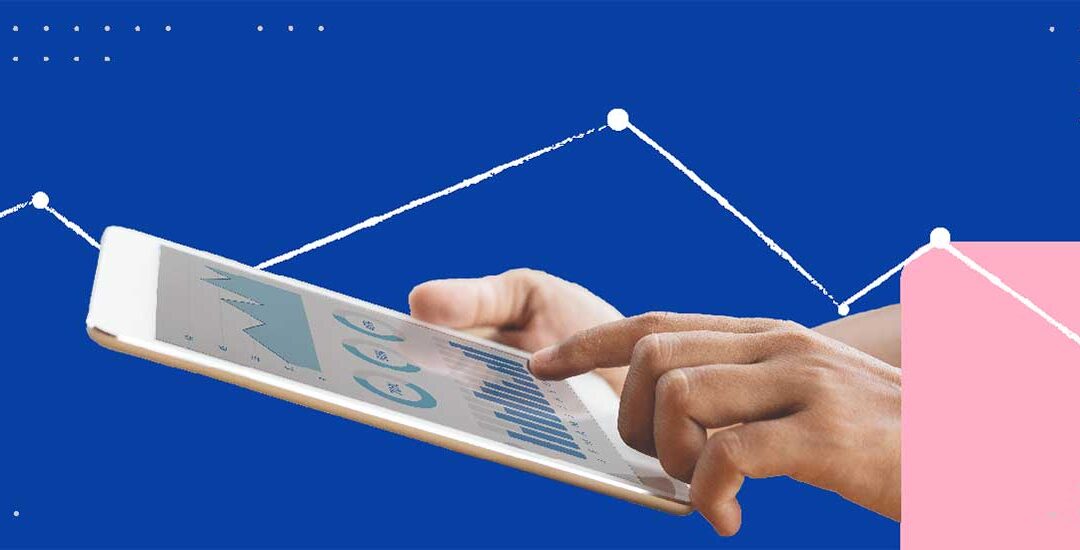 Blog
Five Signs You Need Practice Management Software
Look for these key indicators that you need modern software.
The practice of accounting involves immense and detailed data processing, administration, filing and document storage. As a result, modernizing is challenging. And it becomes even harder when you try doing so piece by piece.
However, many accounting firms lose vital revenue because they fail to implement modern methods. Realizing this requires stepping back and observing your practice for specific problems.
The best way to transition from outdated processes is through accountancy practice management software. Capable of completely revolutionizing workflows, these solutions centralize key features like automated data processing, integrated client management, timekeeping and efficient billing/invoicing.
Below, you'll find a handful of issues that signal it's time to do away with antiquated accounting operations and replace them with new methods.
The role of practice management in accounting firms
It's hard to encapsulate the special benefits accounting practice management software provides. At its core, it's an organizational tool that handles an incredible amount of day-to-day tasks, leaving you more time to serve clients and improve your practice workflow.
You'll find endless options while researching an accounting firm practice management solution. However, there are some key features to consider when selecting one for your office. These essential features include:
detailed engagement information
integrated client relationship management
timesheet creation and scheduling
billing and invoicing
cloud-based document management
You can think of the software's duties as those of an office administrator. Incorporating this software significantly reduces the overhead cost of paying staff for tasks that a program can accomplish. Instead, you can let your staff use their skills for more important matters, such as focusing on maintaining client relationships.
Even if you feel your operation runs smoothly, it's important to ask yourself if there's room for improvement. When accounting offices switch to quality practice management software, they often save resources and time while also heightening client satisfaction.
The five key signs
Accounting practices everywhere need help with organization, communication and administration. However, integrating the proper practice tools eases such common burdens significantly and quickly.
To diagnose your practice and determine if management software is necessary, there are some common issues to look for. Even if only one rings true, it may be time to find a solution for your firm's needs. Then, once you assess where your weaknesses lie, you'll understand how to fix existing problems and set your firm up for success like never before.
1. You don't understand your data or how to leverage it
Especially in the internet age, data is one of the most valuable resources available to a business. Unfortunately, many accounting firms fail to make the most of their data. And many don't even understand how to access and process what they have.
Sorting through data and documents concerning budget utilization, timekeeping or client profiles is crucial to practice success. You must be able to interpret such data to develop key insights. It's the only way to build a strategy for improvement with the right amount of clarity.
Practice management software excels at data processing. For example, managers can upload information about clients, profit and projects. From there, it aggregates the data and spits out visual, easy-to-digest reports.
2. You struggle with task prioritization and delegation
Delegation consistently ranks as a significant pain point among workforces, no matter the professional setting. This issue is even more critical now that remote workforces are on the rise. If you get dizzy trying to wrap your head around understanding and distributing a workload, practice management tools are a great way to turn things around immediately.
Once you incorporate a practice management solution, you'll find that prioritizing and handing out responsibilities is easier than you thought. Software solutions allow managers to create and upload projects right into the system. From there, you can manage and assign tasks while tracking progress.
Everyone benefits from more transparent communication, so the best practice software is an immediate boon to information sharing.
3. You're missing deadlines
Deadlines are an unavoidable reality in any profession. However, missing a financial or tax deadline is disastrous. If you're consistently missing deadlines, or even if it's happened once, it may be evident you require a practice management solution.
A clear, all-in-one calendar is a simple feature, but it saves many headaches over the long haul. The best software includes dynamic calendars that automatically update as you complete tasks. It will also alert you when deadlines approach.
4. Administrative tasks take up all of your time
Many accounting firms are short-staffed. For that reason, accountants tend to wear many hats. An unfortunate byproduct is that much time is wasted on administrative work while vital, client-facing work languishes.
Administrative tasks tend to eat up a good part of the workday. However, practice management software acts as your administrative assistant. It handles things like payroll, scheduling, communication and calendar work. As a result, you get hours of your day back.
5. Your practice performance isn't where you want it to be
Boosting performance levels is challenging, especially if you don't have a system to record specific data points. However, understanding you lack productivity and profitability becomes self-evident over time.
Any leader looking to take their firm's performance seriously must consider a practice management software solution. They come with robust reporting tools, helping you gauge and track performance improvements in real time.
An advanced software solution that cures practice management woes
In the end, what matters most is client satisfaction. Therefore, choosing a software solution that removes the responsibility for daily administrative tasks is the best way to optimize your accounting operations.
Are you tired of stressing out over deadlines, administrative work or performance issues? Check out Caseware's practice management solutions. Learn how they can help you manage teams, either in person or remotely. Eliminate your administrative worries and return your focus to providing quality service for your clients.